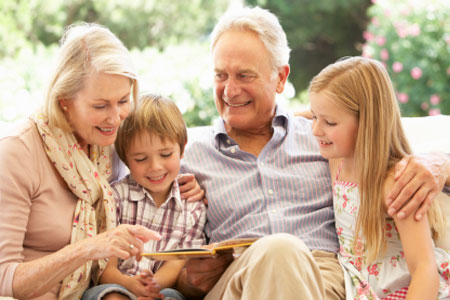 Over 50s Policies
Are you looking to help contribute towards funeral expenses?
Would you like any unpaid bills to be covered?
Maybe you want to leave a gift for your family?
Over 50s policies, are designed to help ease the financial burden on your family when you die.  It's not unusual to worry about what will happen to your loved ones when you're no longer here. Making arrangements that will ensure your finances are in order is an important part of this.
How an Over 50s Policy can work
An over 50s policy, sometimes known as pensioners life insurance, is a whole-of-life insurance policy, designed to leave a tax-free lump sum for your loved ones in the event of your death.
With an over 50s policy you are guaranteed to be accepted and you will not require a medical. You'll choose to pay an agreed monthly premium either until you die, or until you reach the age of 90. Then, when you pass away, the policy will pay out a pre-determined sum. The amount of cover will depend on a range of factors including:
Your age
Whether you smoker
The premium you have chosen to pay each month
Many policies have an initial period where they will not pay out, typically 18-24 months.
For insurance business we arrange policies from the whole of the market.
Other policy options
If an over 50s policy doesn't sound right for you, there are a range of other types of life insurance available which might suit your needs.
To find out more about the Over 50s Plans call us on 01592 748989 or use our online enquiry form.